If you were to take a poll of anyone who has ever had to pack up for a move and ask them which room was the toughest, the answer would probably be universal:  the kitchen!  Kitchen moves are incredibly difficult because you have large items like appliances that will require heavy lifting and you also have small delicate items like dishes and fine china.  But at the end of the day, the bottom line is that you're still going to have to pack it all up.  So how do you do just that without driving yourself crazy?  Here are tips that will help you make your next kitchen move a smooth one (http://www.moving.com/tips/all-in-one-guide-to-packing-your-kitchen/ ).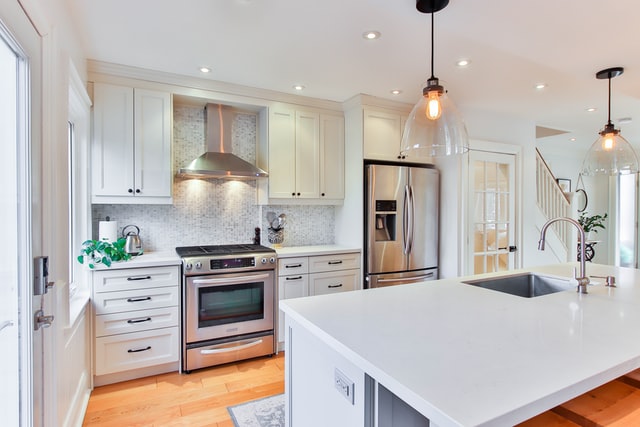 Appliances
The key to packing appliances like your toaster, blender, or microwave, is to find a box that fits.  One of the best recommendations is actually to hold onto the original boxes (just throw them in the attic) and then bring them out when you move.  Another thing you'll want to do is make sure that you tape the owner's manual to the appliance.  That way, you can be sure to be able to put it back together correctly when you get to your new home.
Cutlery/Silverware
For these, you're talking about having dozens of potentially sharp items rattling around in a box.  One way to keep them all together is to bind them with rubber bands and put them in a small box so that the types of silverware stay connected.  Another idea is to use your silver drawer divider.  If you have a removable divider that sorts your silverware into separate compartments, simply take this out and wrap it with clingy plastic wrap. Then place this into a box to prevent it from getting damaged and when you unpack you just have to remove the wrap and slide the container into your drawer.
Food
The best advice for moving food and food-related items like spices is to get rid of as much as possible.  If you have stuff stuck in the fridge or pantry that is old and past the expiration date, then dump it.  For the food you're keeping, use small tote bags like they have at grocery stores.  These have a handle that's easy to carry and you can even get "cooler" tote bags that will keep your frozen items cold like an ice cooler.
Glasses, Mugs, and Dishes
This one is a more delicate operation than some of the others.  First, you don't have to use expensive packing materials like bubble wrap.  Instead, you can kill two birds with one stone by wrapping your fragile items with t-shirts and towels.  (After all, you're going to have to pack these up anyway.)  Next, be sure to stack the items as neatly as possible instead of just cramming them in.  Finally, be sure to label the box as "Fragile" so that you don't end up tossing it around during the move.
Pots and Pans
For these items, you're going to be really happy if you have a set of pots that can stack easily, one inside the other.  If that's the case, find a box big enough for the largest pot and then stack them inside of each other and simply place them in a box that is heavily wrapped with packing tape.  (The last thing you want is for the box to break and all your pots to drop on your foot.)  If you can't stack them, be sure to use a box that is big enough, but don't overdo it.  One giant crate sized box may be simpler to pack, but it won't do you any good if you can't lift it off the ground.
We hope you've enjoyed this article and we've got plenty more you may enjoy here:
If you are looking for a safe and reliable moving company post Covid-19 closures – contact us for a FREE virtual moving quote.