If you're getting ready to move to another address in the same city, then you may be stressing out about all of the things you HAVE to do. But there's really no need to panic. Our local movers have put together a handy list of tips to help you with you move.
There are several things you can do as you prepare that will ensure your move comes off smooth and without a hitch. Let's take a look at some of these items including the best timeline for your local move.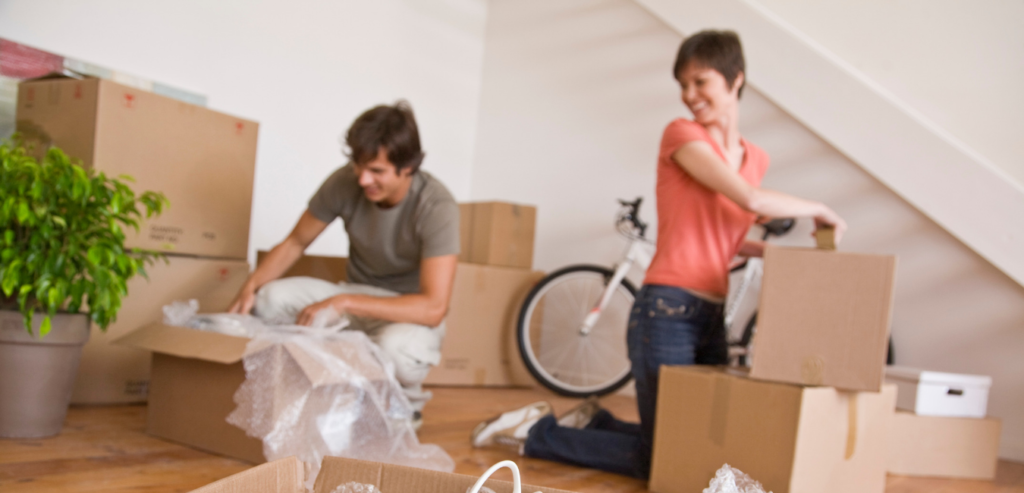 Give Yourself Two Months
A smooth move – even if it's just a local move – takes about eight weeks to prepare for. This means that you need to plan accordingly.
Week 1 — Book your local movers early on so that you can have them locked in.
Week 2 — Start clearing out your home of unwanted and unnecessary items. Create a three-pile system: Items to Keep, Items to Donate, and Items to Throw Away. If you live in Surrey – there are several resources you can utilize for to help make moving and purging easier:

The City of Surrey allows households who are moving or simply just decluttering  4 "Large Item Pick Ups" per year. This is a great – free resource to use when getting ready for your move.
There are several Recycling Centres in Surrey where you can bring unwanted electronics and plastic items – check out the City of Surrey Website for more details.
Week 3 — Do an inventory of everything that you have kept and plan to move. You can even get an app for your smartphone that will help you coordinate this. You want to make sure that everything you pack actually arrives to your home.
Week 4 — If you haven't already started, now's the time to get the boxes that you need for your move.
Week 5 — Contact your local utility and service providers (like Internet) and let them know when you will need these services switched over to your new address. Now is also the time to start packing nonessential items that you won't need in the next month.
Week 6 — Continue packing your belongings but also make sure you have a file folder set aside for important documents.
Week 7 — Get your car serviced. There's nothing worse than trying to move to a new home and finding that you've got a flat tire or your car ends up overheating. Also, contact your bank, your doctor, and any other major institutions (such as your school or your child's school) to alert them to your new address.
Week 8 — Finish packing, await for your local movers to arrive and then MOVE!
Tips and Tricks to De-Stress Your Local Move
First thing, determine if you'll be packing yourself or having movers pack and move your belongings. Talk with reputable movers in your area that have been in business for many years and have great reviews. It's not always as much as you think and movers can help you with just the move or the whole packing and move. If you decide to have friends and family to help, at least you'll know what their help means financially and if having items accidently scratched or packed incorrectly is worth it.
Most people move on Saturday so they don't have to take time off from work. If you can, try to schedule for a Tuesday or Wednesday move. The moving company may offer you a discounted rate because it's not peak time.
Garage sales are a great way to help clear out your unwanted stuff before a move. Take everything outside to be sold. If it isn't gone by the end of the day, call up your local charity and see if they can come pick up the items as a donation.
In week 6, we mentioned compiling a folder for documents. This should have everything you need for the move itself as well as documents that you absolutely must have yourself. (These can include Social Security cards, birth certificates, and the like.)
Around two weeks before your move date, stop buying groceries or at least significantly cut back on what you buy. This will mean less stuff for you to have to move. Now is the time to use all those frozen meals or pantry items that you've been stockpiling in the kitchen.
Moving locally does not have to be stressful. With these tips, tricks, and timeline, you can get your household ready for a local move in as little as 8 weeks.
If you are planning on moving locally – Crescent Moving and Storage has been serving Surrey, Delta White Rock and Crescent Beach for over 40 years. Call Us today or book your FREE moving estimate online.