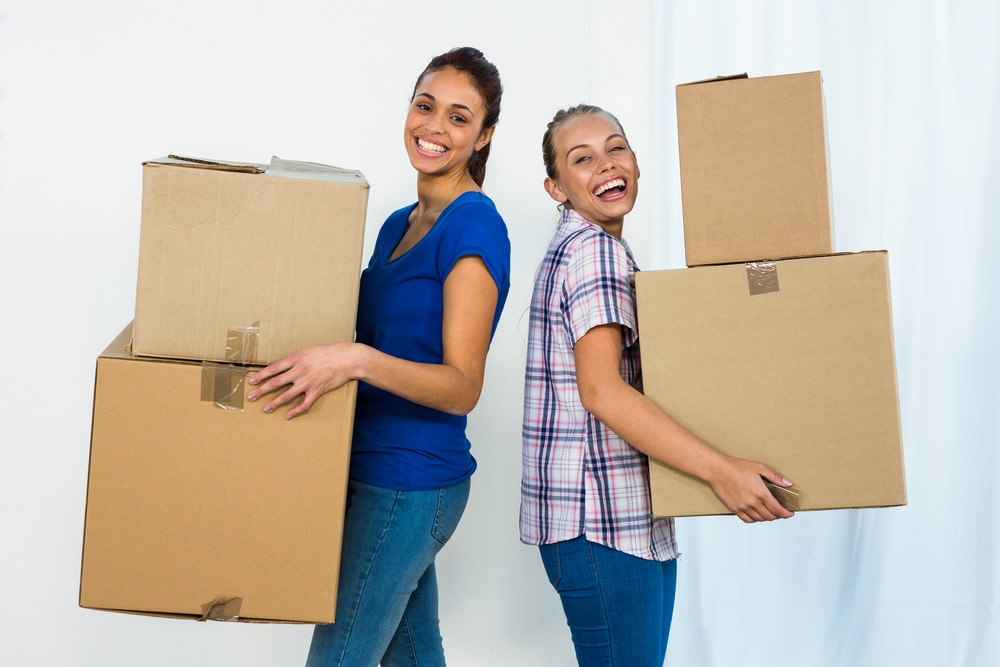 Every fall, thousands of university students across the country begin to move in with complete strangers who will become their roommates. For others, they may be moving out of one location with a roommate and moving into another with a different roomie. 
In doing this, it's important to make sure that you have a plan going into the move. Any move can be complicated, but when you are moving out of a home after sharing the living space with someone else, it can be even more complex. 
Here are tips for how to handle the move without losing your sanity:
Make a List and Check It Twice

— The first thing that you need to do is get organized. Make a list of everything you'll need to do to get packed and moved. One of those items should be listing out all your belongings (or as many as you can). Then, talk to your new roommate to decide if you need to bring those items. If you're living in a dorm, or moving into a rental with your roommate, you both don't need a microwave and your own refrigerator, especially since space is limited.

Start Early

— This is an issue that many people don't take care of as they should. No one likes to move. Because of this, a lot of people hold off on the logistics of moving until the last minute. (This is especially true for students who have made a habit out of procrastinating.) Don't do that! Start early making your plans and packing up your stuff. This way, you won't be working until 4 in the morning the night before the move.

Hire a Professional Moving Company

— As with any move, one of the biggest things you can do is hire professional movers. Don't put a strain on yourself and your relationship with your new roomie trying to pack things up and move them yourselves. Instead, let the pros come in and move you with ease. (And trust us, if you are moving out of your parents' house into your rental home, they will really appreciate not having to pack all your stuff.)

Communicate Clearly About Bills

— It is important to always keep open the lines of communication with your roommate. This is especially true as you move. If you're moving into a dorm, then you won't have to worry about utility bills. But if you're moving into a private apartment building with a roommate or sharing a house with one or more people, then you are all going to have to talk about how these bills will be paid. Internet, cable/satellite TV, water, and power bills will have to be shared by everyone living there. How will you split this up? What will happen if someone doesn't carry their weight? Who will be responsible for paying the deposits and having the utility in their name? All these need to be decided before you move in.
Keep the Fun of Moving in With a Roommate 
If you are planning to move in with a roommate for the first time or if you are just moving in with a new roomie, then you need to make sure that the process goes smoothly. This will be the beginning of a new relationship and you want to start off with your best foot forward.
Easily Move Without Worry or Stress. Hire Experienced Movers That Care.
Crescent Moving & Storage has been in business for over 40 years providing reliable, timely, and safe moving services for businesses and homeowners in the Vancouver area. Find out why so many trust Crescent Moving to care for their most valuable assets. Contact us for a FREE, no-obligation moving quote.