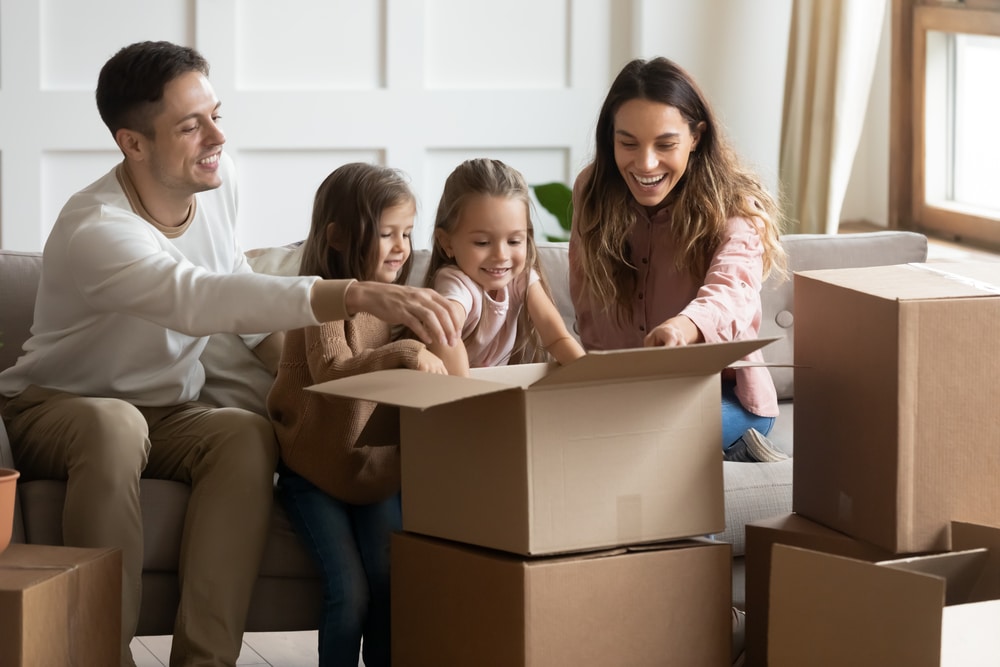 When it comes to young children, moving can fall into two distinct categories. For some, it's the beginning of a great adventure as you say goodbye to your old home and embrace the new. 
However, for some, it can be traumatic as they only focus on the negative side of leaving behind the home that they've grown up in. 
Here are ways to prepare your new home while also preparing your children so that your move goes smoothly:
Hire Moving Pros 
You want to make sure that you aren't trying to move yourself if you have small children. First, this is because trying to move your belongings will take up all your time and energy. It's not very convenient to try to take care of your kids while also packing and moving your belongings. 
Secondly, with professional movers, you won't have to worry about your kids being under their feet and getting in the way of the movers. Movers can handle large items from furniture to pianos, but anyone will have trouble moving these items with a child getting in the way. By hiring pros to move you, you can ensure your child stays safely out of their way.
Have the Kids Help When Possible
Even though it's a good idea to hire professional movers, you should still let the kids take part in the early stages of the move. This way, they can feel like they are a part of the move. 
It's good for the kids to say goodbye to the old house and hello to the new one. So, what is it that they can do? 
Start by having them pack up their belongings as much as possible. Also have them pick a favorite toy, game, and book that they want to pack in their overnight bag. This will be what keeps them occupied on moving day until their other toys and belongings can be unpacked.
Have Your Children Clean Out Their Stuff
Getting kids to clean up their room is hard enough, but it's harder when you're trying to get ready for a move. To make this a little smoother, have them go through items with you and sort them into three piles. 
These should be your pack, donate, and trash piles. Encourage your kids to get rid of toys and games that are broken or incomplete. Also, ask them if they want to donate their old (unbroken) toys to kids that might not be able to afford them. Encourage them to think of others and clear out their room as much as possible.
Talk Openly with the Kids
Since the move itself can be emotionally charged, be sure to talk openly with your children so they feel good about the move. Answer all their questions that may pop up. 
If possible, take them to visit the new house and see what it will be like. Find anything you can to feel positive about. For instance, let them know if they have a bigger room in the new house or if the new house is closer to a park or playground. 
Finally, make sure they know that the move doesn't mean they have to leave their friends behind. Tell them they can visit sometimes or (if the move is a distant one) still communicate by phone or email.
Moving Can Be the Best Kind of Adventure for Kids
For anyone, a move to a new home can be exciting. But that is especially true for little kids. Keep these steps in mind so that you keep your kids safe and out of the way so the pros can do their job and get you moved quickly.
Easily Move Without Worry or Stress. Hire Experienced Movers That Care.
Crescent Moving & Storage has been in business for over 40 years providing reliable, timely, and safe moving services for families in the Vancouver area. Find out why so many trust Crescent Moving to care for their most valuable assets. Contact us for a FREE, no-obligation moving quote.