If you've moved more than once, you're probably thinking, "How do the pros move?". It would seem there has to be a secret formula to moving as so many do it easily and without incident.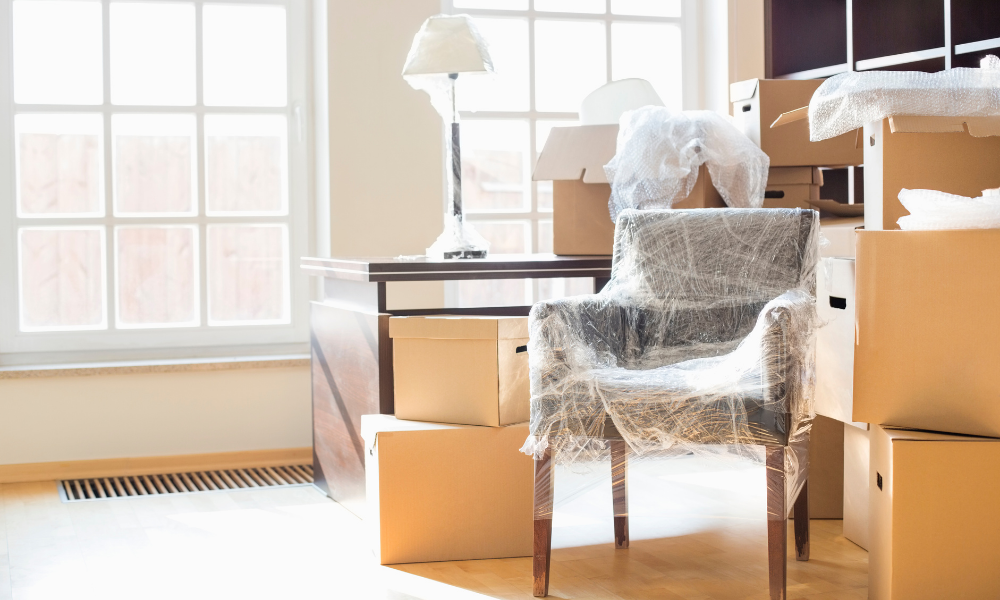 The pros, as it turns out, actually do have tips that can make moving slightly less stressful, but even they acknowledge that going from one place to another and creating a whole new "home" experience is intense.
Did you get caught up in the Marie Kondo Netflix special for organizing your home? Well, Netflix has done it again by adding The Home Edit with expert home organizers Clea and Joanna. These ladies take celebrities and Regular Joe's through organizing their homes.In one episode, Joanna mentions how important it is to unpack right away after moving. This is, of course, after having performed your edit. "Edit" means that you go through all your belongings to decide if you're going o donate, throw out or keep the item.
Here's 6 moving tips the pros use:
Start With Your Edit – The first step the ladies recommend is the aforementioned "Edit." Go through each room and open up everything—all the closets, cabinets, drawers, and storage areas. Look at the items and determine if you still use it or if you even like it. If not, decide if you want it because of sentimental reasons. If an item doesn't meet any of these criteria, then you need to get rid of it. This means, you should either trash it, donate it, or put it into a yard sale. But it also means that you will have MUCH less to pack.
Next, Pre-Organize – The next step in getting ready for a move is something that Clea and Joanna call the "Pre-Organize." Before you begin to pack, organize your items that you plan on packing into specific areas. For instance, put all your cleaning supplies into clear plastic bins that are clearly labeled. Remove everything from your drawers and use inserts into them to help stack and organize the items as you put them back in. When it comes to clothes, put them on hangers neatly so that they are hanging correctly. All of this will make it easier to organize your items as you move.
Prepare An Away Space – One of the big suggestions the ladies of The Home Edit make when setting up your new home is to set up an "away" system for your work. So many of us are working from home today and it feels like we never get off the clock. When you're planning out your new home, you need to plan an area for your work that you can put away when you are done. This can be a roll-top desk that you simply close up when you are done or a portable computer cart that you can roll into a closet when finished. But regardless of how you set it up, you need something that you can close off to keep you from working all the time.
Pack Your Old Home – Now that you have your planning done, it's time to start packing up the old house. Pack each room separately. You might be tempted to mix items up in boxes trying to fill the boxes up. Don't do it! Instead, keep all your bedroom items in one set of boxes, all of your kitchen items in another set, and so on.
Also, as you pack them, label the boxes "Kitchen _____ of _____." Then, when you have the entire room packed, fill in the blanks with the total number of boxes you packed for that room. This way, you can make sure that you get all the boxes in the right room before you start to unpack. You can even number them according to the most important items first that you need to unpack ASAP.
Unpack Quickly! – When you move into your new home, the first thing you want to do is unpack as quickly as possible. This is not the time to organize—that comes next. For now, you just want to get the boxes emptied out and then try to organize everything afterwards.
Now You're Ready To Organize – And, of course, that means you should now start organizing your new home. Clea and Joanna suggest starting with small goals. For instance, just focus on organizing one drawer or shelf at a time. Go to the store and buy whatever you need to organize that one item. If you aren't sure what will work best, they also suggest buying a couple of different bins or organizing inserts so that you can get the best fit. If one of them doesn't work, you can always return it or try it out on another organizing project.
Move It Like the Pros Do
When people move, it can be very frustrating to find that your new home is just as cluttered and disorganized as your old one. By following these steps, you can clear the clutter, move easier, and then get reorganized once you make the big move.
How Can Your Local Canadian Move Go Even Easier? Hire the Best!
Crescent Moving & Storage has been in business for over 40 years providing reliable, timely and safe moving services for businesses and homeowners in the Vancouver area. Find out why so many trust Crescent Moving to care for their most valuable assets. Contact us for a FREE , no-obligation moving quote.