Whether you're moving a block away or across town, there's still a lot of preparation and planning necessary to make a move go smoothly. One of the best ways to organize yourself is with a moving checklist. 
Not only will it give you an idea of "what's next" when you feel overwhelmed, but it will also help you to feel a sense of accomplishment as you check off your "To Do" items.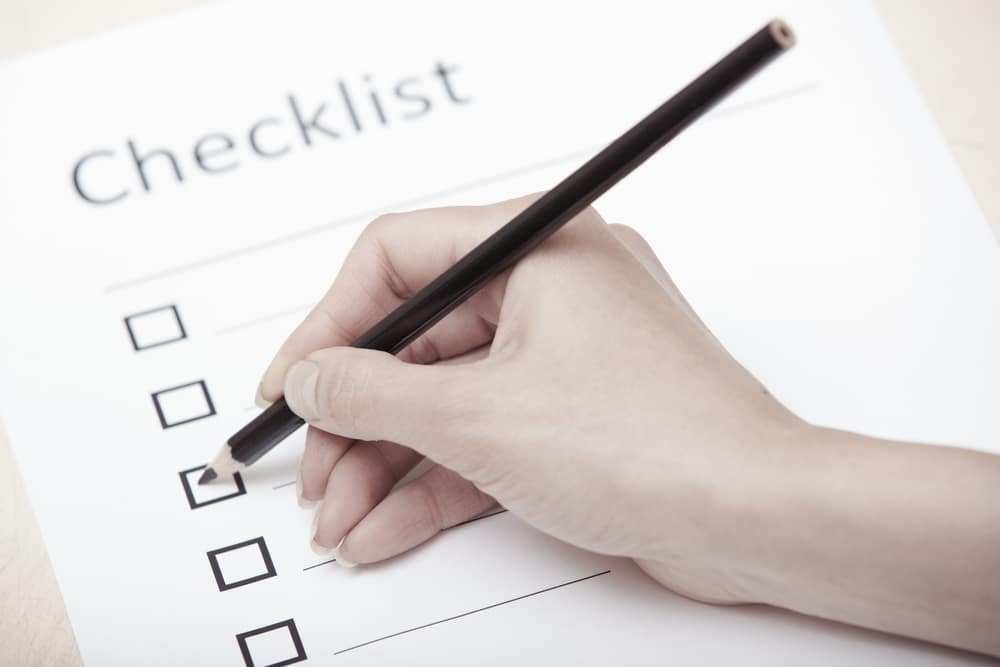 Here are items you need to have on your checklist if you plan to move across town:
Clean out the house

— First, start by cleaning your house and getting everything organized. Throw out anything you don't need or donate it to a local charity. But the idea here is to not only clean but also reduce the amount of stuff you must move. The less you move, the cheaper and easier your move will be. 

Set your budget

— Once you've got things as cleared out as possible, begin to estimate your budget. Remember that large items (like a piano or oversized furniture) will cost you more to move.

Research the moving companies

— Don't try to throw out your back or stress yourself out with moving yourself. A professional company can really make the difference between a good move and a nightmare. Instead, spend some time researching your options. Get quotes from multiple companies with a long history of moving with a good reputation and compare their price points and options.

Schedule your move

— Now that you've got your moving company picked out, be sure to schedule the date of your move. Once you have this information, begin the countdown until moving day.

Get your supplies

— Check with your moving company to get supplies for the packing process. You will want to store up on heavy-duty boxes and packing tape as well as paddings such as bubble wrap or Styrofoam "peanuts." If you're having them pack, you can "forget about it"!

Begin packing

— If you're planning to pack your own belongings for the move and just have the movers relocate them, then now is the time to start packing and labeling boxes. Make sure you label them like this "Kitchen 1 of _____." Then, when you finish packing, count your boxes and write that total on each box so you can quickly count and make sure that everything arrives at your new home.

Label your electronic connectors

— Take pictures and clearly label all your electronics and their accompanying cords and cables. That will make it easier to set them all up when you unpack them in your new home.

Plan out your new home

— Plan on where you want to put all your belongings when you move into your new home. Layout in your mind where each piece of furniture should be placed so you can quickly inform the movers when they arrive. The longer you keep them moving around your furniture and other items, the more your bill is likely to be.

Switch over the utilities

— Get the power and water (and cable/internet) shut down in your old home and switched over to your new home.
A Checklist Brings Order to the Chaos During a Move
Taking time to plan out your move is one of the surest ways to make the move go smoothly. Be sure to go through this checklist and use it and other tools such as a moving calculator to make the best choices for your budget.
Easily Move Without Worry or Stress. Hire Experienced Movers That Care.
Crescent Moving & Storage has been in business for over 40 years providing reliable, timely, and safe moving services for families in the Vancouver area. Find out why so many trust Crescent Moving to care for their most valuable assets. Contact us for a FREE, no-obligation moving quote.