Most of us are trying to be more environmentally conscious these days and that can mean doing a lot of things differently. One way you can help is to reduce the amount of stuff you throw out while finding ways to reuse things in your home.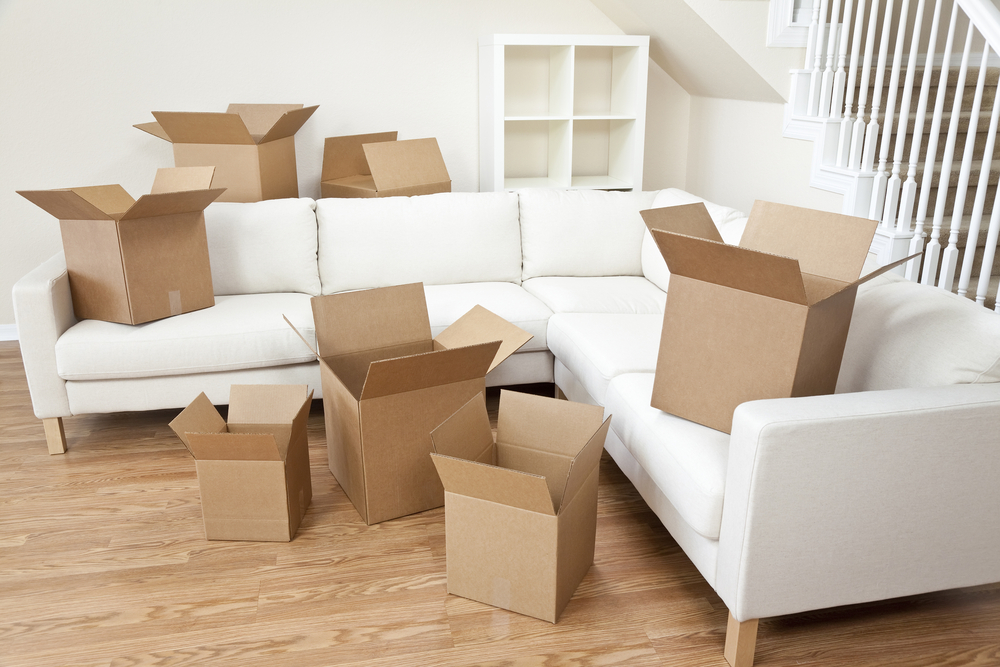 When you move into a new home, one of the biggest items that usually go straight into the garbage can is the enormous number of moving boxes. But it doesn't have to be that way. You can find a way to reuse those moving boxes after your move in some truly creative ways. 
Here are five of our favourite uses for boxes after a move:
Storage boxes

— One of the most obvious ways to reuse moving boxes is to reinforce them with heavy-duty packing tape and use them as storage boxes. Many of us have items like holiday decorations or yard supply items that need to be kept stored neatly in the garage or attic. 
Use your moving boxes as storage boxes for those items so they are organized in your new home. Be sure to put a large label on the outside of the boxes so you don't have to search through each box to find out what is inside.
Gift boxes

  —  Ever notice how you always seem to need and never seem to have on hand different-sized boxes for gifts, especially around the holidays? If you've ever tried to wrap a gift that is an odd shape or oversized, then you know that a large moving box would be a perfect option. If you want to keep your moving boxes for the next holiday season, simply break them down and then store them flat in a closet or garage along with your collection of wrapping papers and Christmas bows.

Gardening — There are actually a couple of options for your boxes if you are into gardening. First, you can go with a simple option and add them to your compost heap. If you do this, then it can become part of the mulch that will go on to make your garden grow well.
You can also take some of your boxes and turn them into home planters. Especially if you have an apartment or a smaller house without much of a yard, you can turn them into planter boxes that can grow small plants or flowers.
DIY Projects

— The cardboard found in the moving boxes can be used for a variety of DIY projects. You can make everything from homemade cat-scratching posts to smaller things like thank-you-notes that are much sturdier than your normal store-bought variety. You can also save the pieces for your kids' school projects. From dioramas to science fair project backdrops, cardboard boxes can be used for a variety of school projects and other arts-and-crafts projects.

Playtime

— Probably the best use of an empty box is the simplest—use it for your children's playtime. When we get down to it, most kids don't really need expensive store-bought toys and fancy electronics. 
Many young children are perfectly happy using boxes to express their imagination. Use the boxes to make forts that they can play inside or homemade doll houses that they can paint and decorate as they want to personalize their play.
Being Creative with Your Moving Boxes Is Doing Good for the Earth
No one wants a bunch of old moving boxes lying around the house, but there is also something kind of wasteful when you dump them for the garbage crews to pick up. That's why we suggest you use some of these tips to repurpose your old boxes so that you can find new uses for them.
Move Without Worry or Stress. Hire Experienced Movers That Care.
Crescent Moving & Storage has been in business for over 40 years providing reliable, timely, and safe moving services for businesses and homeowners in the Vancouver area. Find out why so many trust Crescent Moving to care for their most valuable assets. Contact us for a FREE, no-obligation moving quote.