You've got your whole house packed up and ready to relocate to another part of Canada. But there is one more piece of the moving puzzle that you may not have thought about. How are you going to get your car across the country? Are you going to have to drive it yourself or should you consider hiring a company to ship your vehicle, so you don't have to stress about it?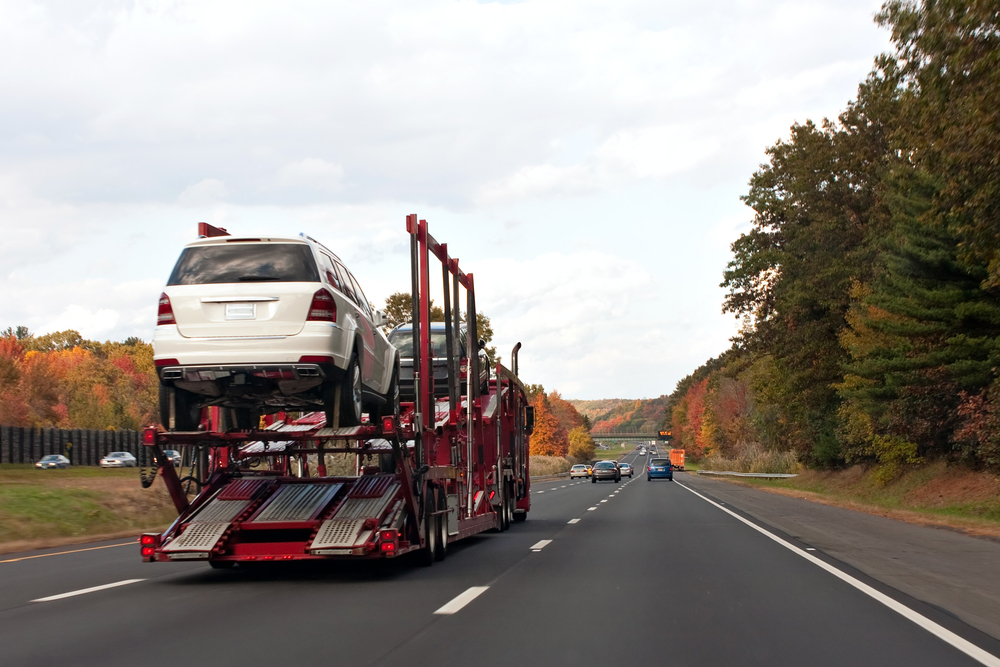 Here are aspects you need to think about when making the decision on whether to ship your vehicle:
Cost

— First, let's talk about the massive cost that comes with trying to drive your car yourself across the country. Gas prices are nearing an all-time high and it is becoming more likely that those prices won't be going down anytime soon. But there are more expenses involved. 
The drive time between Toronto and Vancouver, for instance, is around 50 hours, give or take. Obviously, no one is going to make this trip straight through. Even if you drove ten hours a day, this type of drive would take five days to finish. So, you must add in the extra expense of multiple nights of lodging along the way. 
And then there's the food cost during that time as well. All of this will add up to an expensive trip which might be made more affordable (or at least comparable in cost) if you hire a vehicle shipping company.
Safety

— There's another big reason why you might want to avoid such a long drive on your own and it has nothing to do with the cost. Safety is a huge factor. That much driving over several days can leave anyone exhausted and tired drivers make for unsafe drivers. You want to start your new life in your new home, and not have to deal with auto accidents or potential injuries from them.

Vehicle Security

— Another thing that comes from hiring a vehicle shipping company is that you don't have to worry about whether your car will make it to your new home. If you drive your vehicle yourself, you may have to park it in unknown restaurant and hotel parking areas along the way making it a target for thieves. But with a shipping company, you know it is being cared for and protected and will make it safely to your new destination.

Stress

— Finally, one of the biggest concerns with any move is the amount of stress that it can cause. You already have to worry about finding a moving company, getting everything packed up, relocating all your stuff, and then unpacking it. But that doesn't even include the other stresses like taking care of utilities and other paperwork. 
And none of that considers personal stresses between family members including whining kids wanting to know if you are there yet. Whatever you can do to reduce the stresses that are placed on you will be a welcome help. That's where a vehicle moving service will be a smart move.
Save Yourself Time, Money, and Stress – Hire Experienced, Professional Movers for Your Car
Many people balk at the idea of turning over their move to a professional company, often citing the cost as the reason. But when you look at how much hiring professional movers can save you in terms of safety, security, and stress, then you know that it makes perfect sense. 
In fact, moving your own vehicle yourself may not exactly be as cheap as you might think when you consider the cost of gas, food, and lodging along the way. That's why it's a good idea to at least consider adding this as an item to your moving budget.
Use Experienced, Professional Movers Who Know Your Area
Crescent Moving & Storage has been in business for over 40 years providing reliable, timely, and safe moving services for businesses and homeowners in the Vancouver area. Rain or shine, summer or fall, we're there for you! Find out why so many trust Crescent Moving to care for their most valuable assets. Contact us for a FREE, no-obligation moving quote.