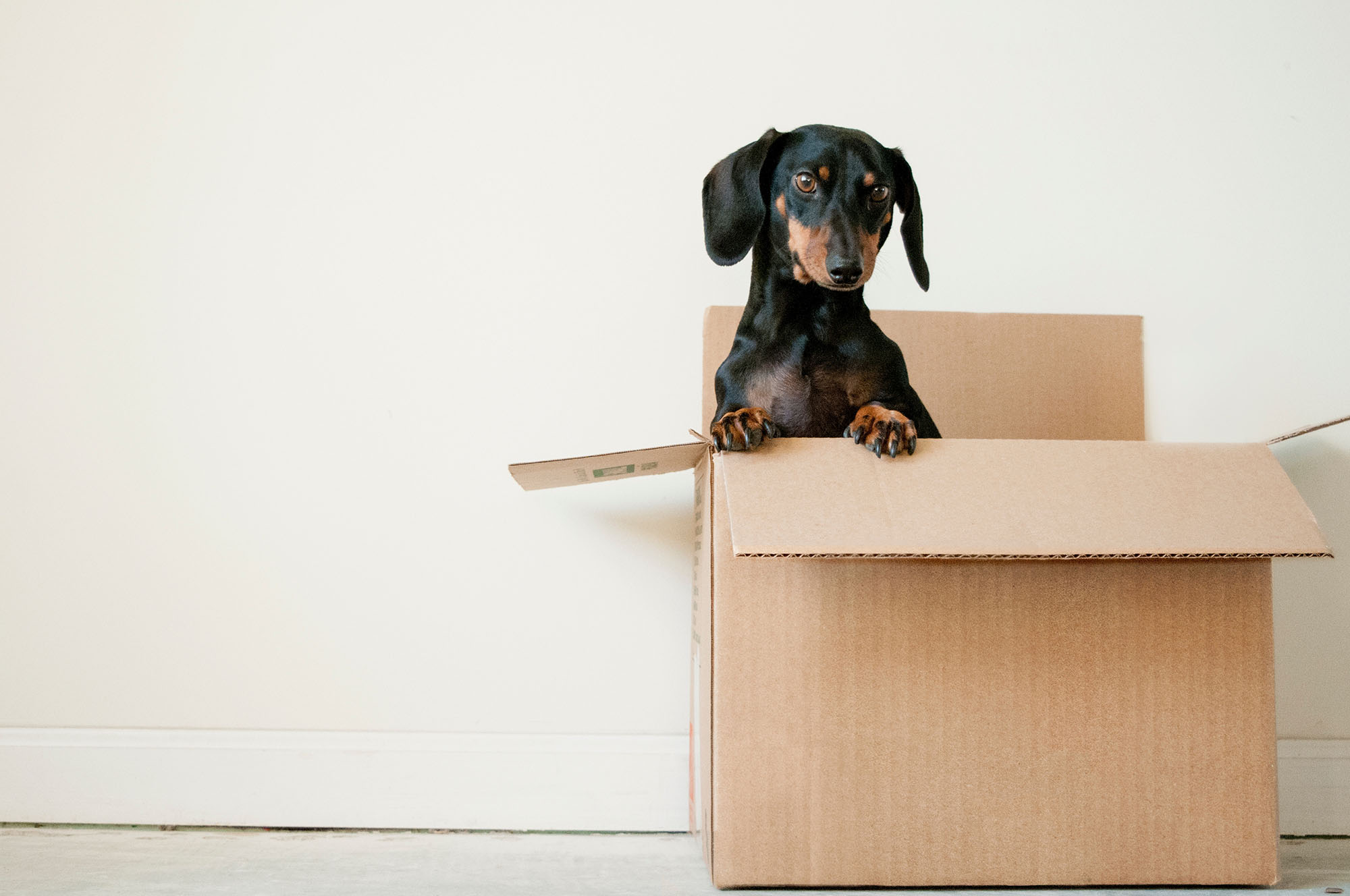 We all like to think of our pets as part of the family, even like our own children. And just like kids, pets get anxious and stressed out when it comes to leaving home and moving into a new place.
That's why it's so important to take special care of your pets so they don't get harmed or upset during a move. Here are some things that every pet owner needs to know about making a move with their precious pet
1) Pack on overnight kit along with your own
Everyone is told to pack an overnight kit of essentials like toiletries and clothes when they're moving. The same holds true for pets. Pack a special bag with their food, litter, and toys that will help keep them calm and relaxed when you arrive and have to unpack.
2) Put them in a kennel or with a friend
When you're actually moving, you want to reduce the amount of stress on your pet. Do this by keeping them out of the way of the movers. Send them to a kennel for the day or have a friend watch them. This will be a lot less traumatic than having them underfoot or slipping outside during the move. When you actually take them to the new home, be sure to do so in your own car so you can make them feel comfortable.
3) Be wary of certain species or breeds
Certain animals are more susceptible to trauma during a move because they don't deal well with change. If you have a bird, fish, a guinea pig, or a bunny, then you should spend extra time and care with transporting them so they're not injured.
4) Take your pet's records with you
This one is so you can have a continuous standard of care with your pet. Make sure to get all of your animals shot records and other information. It's also a good idea if you can do some research and find a good vet in your new location before you move. Also, if your animal has tags or a microchip, be sure to get these updated with your new address and information.
5) Slowly Introduce Your Pet to Its New Home
As much as possible, get your human belongings set up in the house before your pet moves in.  (Even if it's just one room!) Once your pet arrives  confine him / her to that section in order to adjust to the new surroundings. Give your fur baby lots of attention and love during this time, and introduce them to familiar objects like toys or blankets as soon as possible to keep the transition smooth. Give your pet some time to get adjusted – soon they will feel just as at home as you do 🙂