When it comes time to move into a new home, people often take a look around their living space with dread. They mentally calculate all the items they have to pack up and it becomes overwhelming to count it all. 
But then comes the really scary stuff—those items that are hard to move which fill you with fear. That's why it's so important to consider a professional moving company. Experienced movers know exactly how to move items carefully so that they don't get damaged.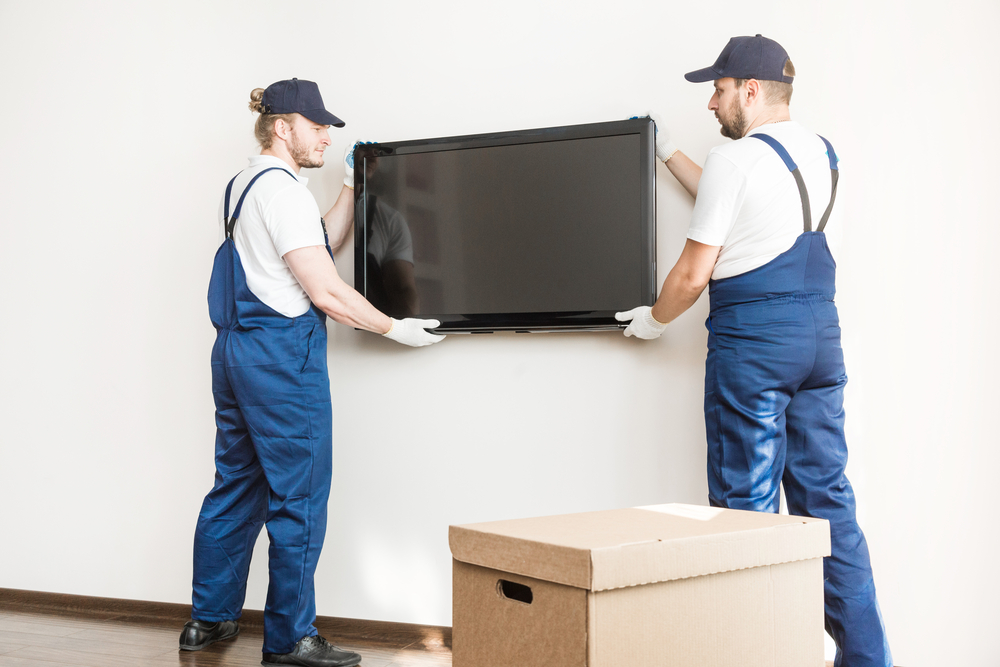 Let's look at the difficulties involved with the hardest items to move when relocating:
Antiques and Collectibles

— Many of us have items that are priceless (at least to us) and if they were broken, we'd be devastated. Whether it's an antique vase, an expensive collection of wines, or vintage comic books, each has its own issues. You have to consider how to wrap and package them, transport them, or store them so that they are safe from climate issues. That's one reason why a professional moving company can be so important.

Major Appliances

— Take a look around your house or apartment and list all the major appliances that will have to be moved—your refrigerator, your washer and dryer, and more. Now ask yourself how you are going to get these items out of your home and into your new place. Not only do many of these require special equipment to move them, but they are cumbersome making moving difficult. These items can be some of the toughest to squeeze through doors and may even require doors to be taken off the hinges to get them through a doorway.

Pianos

— One of the biggest moving problems for homeowners is a piano. Whether it's a small upright or a full grand piano, moving the item has multiple issues. First, any piano is going to be bulky and take up a lot of space on a moving truck. But it's also an awkward size with weird weight distributions which can make it difficult to move. Worst of all, moving a piano incorrectly can cause serious damage to the interior working pieces and can ruin the sound it produces. It's important that you get a professional mover to take care of this item.

Sports Equipment

— We're not talking about baseball bats or hockey sticks here. When it comes to sports and fitness, some people have invested thousands of dollars in exercise bikes, treadmills, rowing machines, and complex weight benches. Just like with a piano, improper moving can throw these out of sync and seriously damage them. In some cases, the damage could potentially make them worthless. That's why extreme care needs to be taken when moving the equipment. (These are also difficult to move because many of them weigh more than even your average major appliance!)

Technology

— A lot of people might think these are the easiest items to move. After all, we pack up our laptops and phones all the time to go to work or school. But if you're taking items like computers, televisions, or printers on a long-distance move, this can be problematic. For instance, sometimes it's necessary to keep items in storage until you can move them into the new location. Technology doesn't respond well to heat and if your storage center isn't climate controlled, you can end up ruining the equipment. Also, when you get to your new location, set-up can be a nightmare, especially if you just threw your wires and cords into a box.
Don't Get Stuck on Moving Day with Hard and Heavy Items to Move
Moving is usually a hard experience. But if you have any of these items, then the process can be even more arduous. If at all possible, hiring professional movers can make these moves a lot easier for you. 
Use Experienced, Professional Movers Who Know Your Area
Crescent Moving & Storage has been in business for over 40 years providing reliable, timely, and safe moving services for businesses and homeowners in the Vancouver area. Rain or shine, we're there for you! Find out why so many trust Crescent Moving to care for their most valuable assets. Contact us for a FREE, no-obligation moving quote.