It seems like every profession has its own lingo and jargon of terms, acronyms, and abbreviations they use regularly. But for the uninitiated, these terms can sometimes sound like gobbledygook.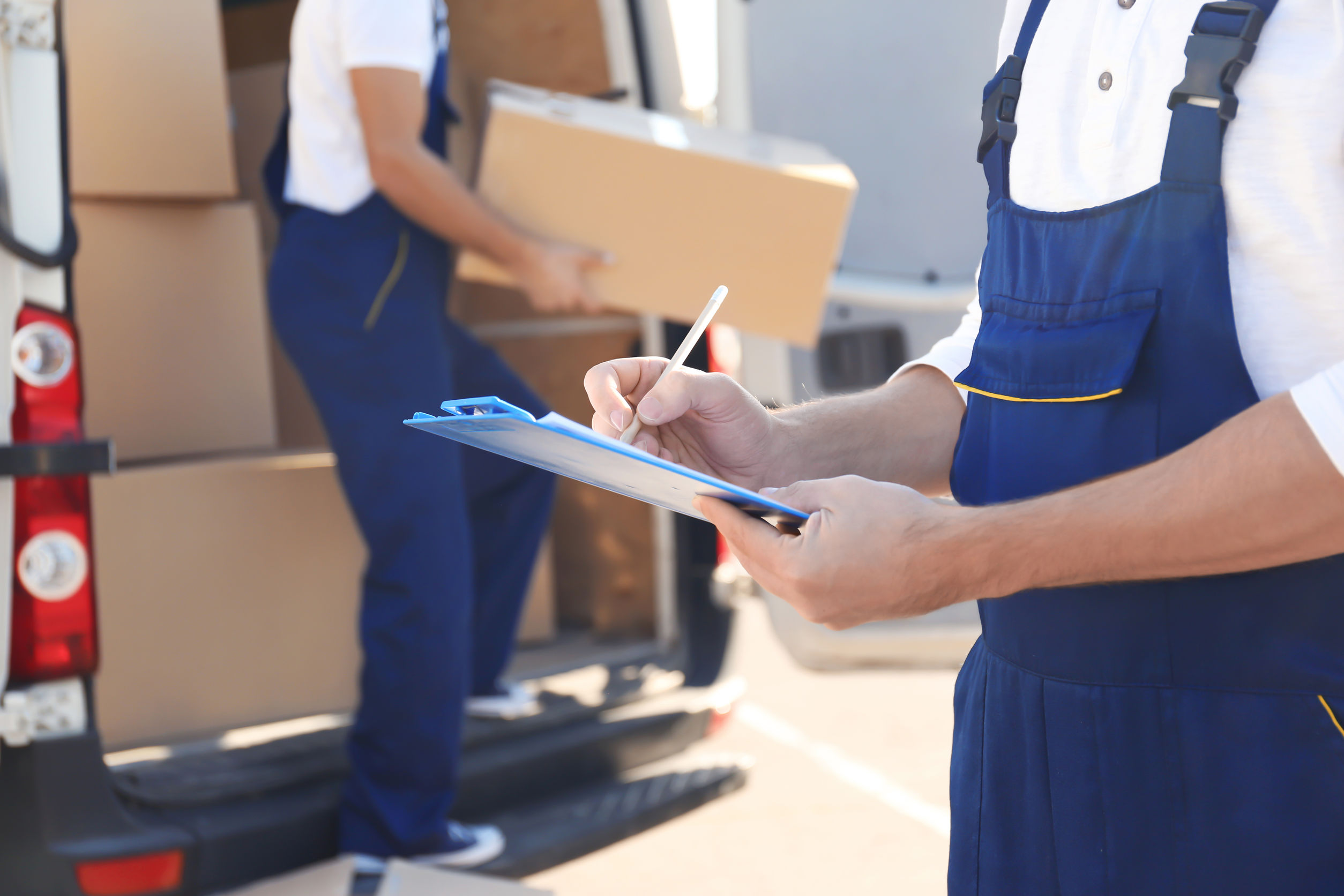 So, it should come as no surprise that the moving industry has its own "language" as well. But it's important when using professional movers to be familiar with all of these terms so you can understand what you're being offered.
Here's a list of the most common terms you should know before your next move:
Charge Terms
• Quote — This is an estimate of how much a move will cost you. It's not a guarantee of the final bill and is usually determined after a walk-through of the home.
• Moving Cost — This is the basic cost of moving your belongings from your old house to your new house. It does not include special fees.
• Actual Charges — This is the grand total of all your charges (moving charge, accessorial charges, and miscellaneous charges).
• Accessorial Charges — This is a charge for services other than the move itself. This can include the packing and unpacking of goods and the installation and set-up of appliances or furniture.
• Bulky Item Charges — This is another additional charge that is required for moving oversized furniture considered "'bulky" and difficult to move. This can include pianos, refrigerators, pool tables, and the like.
• Elevator Charge — This is another additional charge used by some companies. It refers to extra fees when the movers must use an elevator to deliver your items.
• Flight Charge — This is another additional charge used by companies if they need to travel up multiple flights of stairs to deliver your belongings. It's only charged if the movers have to actually go up and down the stairs (as opposed to using an elevator). It's also not used if they only have to go up one flight of stairs (to the second floor).
• Line-haul Charges — When you move a short distance, the total cost is usually a flat-rate or hourly charge. For longer moves, the cost is calculated based on weight and mileage. This is referred to as a line-haul charge.
• Long Carry Charges — This is a charge that you really need to be wary of. It's basically charged if they carry your possessions a really long distance. The problem here is that the definition of "long carry" is left up to the discretion of the movers.
• Peak Season Rate — Generally speaking, movers are most busy during the spring and summer (from May to September). Some companies may charge a higher rate to move during this time as it is the peak season.
Insurance Terms
• Insurance Adjuster — In the event that you have to file an insurance claim for lost or damaged items, the claim will be handled by an adjuster. It's this person's job to investigate and decide about the claim.
• Full-value Insurance — This is an optional insurance policy offered by movers. It will cover your belongings with full replacement costs and repair costs. It's probably the most fully comprehensive insurance policy offered.
• Hazard Insurance — This is optional insurance that is meant to pay out if your belongings are damaged by disasters such as fire or flooding/water damage.
• High-value Articles — These are items that are generally worth more than $100 per pound. They may require extra insurance during a move and can include collectibles and antiques.
Abbreviations
• CAM — This stands for the Canadian Association of Movers, a professional organization that represents professional moving and storage companies. The association not only advocates for these companies but also provides leadership, consultation, technical advice, and research in this field.
• BOL — This stands for Bill of Lading and refers to a document that lists all of the items that have been taken on by the moving company and serves as the agreement between you and the company.
• PBO/PBC — PBO refers to items that are "Packed by Owner." PBC refers to items that are "Packed by the Company (Movers)."
• OA/DA — These abbreviations are used in extremely long moves such as from one country to another. OA refers to "Origin Agent." This is the company that handles the start of the moving process. DA refers to "Destination Agent." This is the company that the OA delivers the belongings to so they can make the final delivery to the new home.
• PAD — This stands for "Preferred Arrival Date." It's the date that you want to have your items delivered.
• SIT — This stands for "Storage in Transit." It refers to when you may need to store items temporarily until the new home is ready for the items to be delivered.
Now that you know some of the lingo, your next move should run a little easier. Be sure to read over your contract carefully and make sure you understand every term before you sign on the dotted line.
Easily Move Without Worry or Stress. Hire Experienced Movers That Care.
Crescent Moving & Storage has been in business for over 40 years providing reliable, timely, and safe moving services for businesses and homeowners in the Vancouver area. Find out why so many trust Crescent Moving to care for their most valuable assets. Contact us for a FREE, no-obligation moving quote.