When it comes to problems with moving, one of the biggest you will ever encounter is when you are trying to move in with someone else. Whether you've been dating for years or are newly married, trying to take "your stuff" and merge it with someone else's can be frustrating and stressful.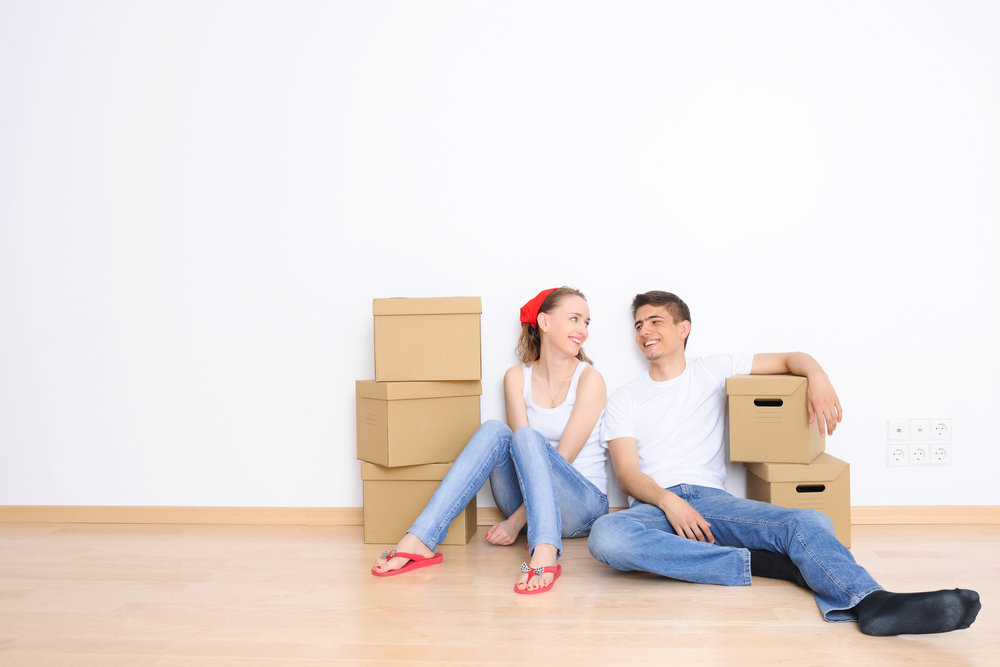 Here are tips to help you combine your styles and stuff with that of your significant other without letting it turn into a huge argument:
Start With a Purge — Before you start to go through your things and figure out how you can merge your two households, start by purging yourself of the things that you know you don't want to keep. Over the years, we accumulate a lot of clutter. 
You'll guarantee success if you start this process by purging as much of your things as possible. If you haven't looked at it or used it in over a year, it's probably a good idea to get rid of it. As organizing expert Marie Kondo suggests, look at the item in question and ask yourself if it, "Sparks joy." If the answer is "no," then it's probably a good idea to toss it before you try to combine your stuff with your partner.
Make a List and Compare — Next up, make a list of all your major possessions—furniture, appliances, and electronics especially. Then, compare this list with your partner to see if there are any duplicates. 
If you both have a refrigerator, there is no reason why you should have two of them in your new home. The best idea here is to look closely at what you have and then figure out which one is the best (or newest) and donate or sell the one that you don't need anymore.
Be Ready To Compromise — Once you start going through the items that you do (or don't) want in your new home, it's important to realize that you are going to have to compromise. It can be a one-to-one compromise: you get to pick an item to bring and your partner gets to pick an item. 
Whatever system you choose, this is going to be a test of how well you and your partner can navigate these types of issues and how well you work together as a team. Just be patient and don't worry if your partner hates that "ugly" painting you made when you were in school.
Start Fresh — If you absolutely can't agree on a compromise, it might be a good idea to start anew. It may not be practical to start out with all new furniture and appliances in your home, but you might want to consider getting one item together. Even something small can give you a feeling of shared ownership. 
So if you can start out buying a new bed together—great! But if you can't afford that, then get a really nice set of sheets and a new comforter or duvet that will be less "his" and "hers" and more "ours."
Define Your Own Personal Space — The final thing to remember in a new shared space is that you don't have to give up all of your individual style. If you have a lot of stuff that your wife or girlfriend doesn't want in the living room, consider converting the garage into a "man cave." (This works both ways—ladies can also have their own private "she sheds" to keep their own personal and private room.) Having this can actually strengthen a relationship by giving you a place to be alone and meditate or just vegetate.
Plan Ahead to Avoid Conflict While Moving in Together
Unfortunately, the act of moving in together can be the first major argument between a couple. But if you keep open communication and compromise when you need to, the process can be a lot easier.
And don't forget to take some of the pressure off having to move everything from two different places to a third location by getting professional, experienced movers who can give you solid advice along the way.
Move Without Worry or Stress. Hire Experienced Movers That Care.
Crescent Moving & Storage has been in business for over 40 years providing reliable, timely, and safe moving services for businesses and homeowners in the Vancouver area. Find out why so many trust Crescent Moving to care for their most valuable assets. Contact us for a FREE, no-obligation moving quote.