If you were to ask anyone what the most challenging part of moving is, the answer may surprise you. For many, it's not the packing or the maneuvering heavy furniture through tight spaces. In fact, the hardest part can be the unpacking. 
Looking at the stacks of boxes, you can become overwhelmed at the idea of having to do all that unpacking. You just can't get motivated to start! 
But, the reality is that you can't create a home out of packing boxes and use those as furniture. You have to unpack.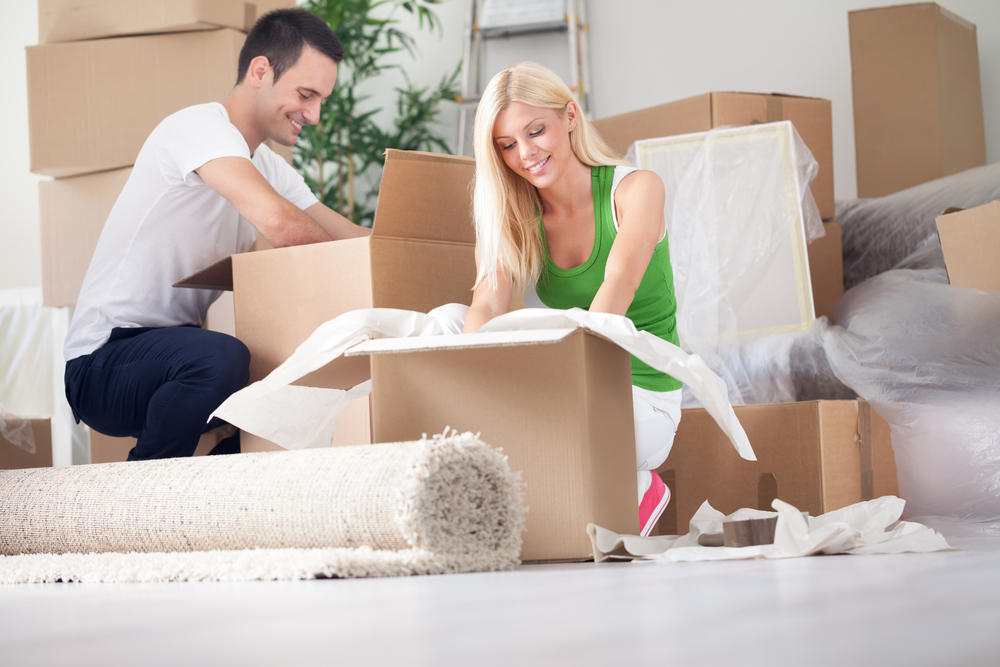 Here Are Tips to Motivate Yourself While Making the Unpacking Process More Efficient:
Get Your Tunes Going (Or an Audiobook…Or a Podcast)
Have a little fun with the process as you're working. That's easier said than done, but one way to do this is by listening to something to keep your mind occupied. Whether it's high-energy music, an enthralling audiobook, or an interesting podcast, listening to something while you unpack can make it go faster. 
Don't turn on the TV, though, as this can be way too distracting. You'll find yourself sitting on the couch watching that new episode of Stranger Things and not getting anything done. You want something that will distract you enough to keep you working but not enough to stop working altogether and become absorbed in something else.
Work a Little Along
Another important tip is don't do everything all at once. If you look at the piles of boxes and think, "This has to be finished today," you're never going to want to start. However, if you look at the same piles and think, "I'll do this stack today, this stack tomorrow, and so on," then you're breaking it into more manageable increments and you won't feel so overwhelmed. 
Keep in mind that the actual unboxing isn't that hard. What's holding you back is psychological not the actual unpacking.
Stack Boxes on Your Furniture
This one may sound silly but hear us out. If you don't have a place to sit and relax, then you must deal with the boxes. So, stack your boxes on top of the couches and chairs (and your bed if you must). 
That way, you can ensure you will unpack the boxes so you can have access to your favourite comfy recliner. And, if you're taking our advice and working a little along, stack up more boxes at the end of each day so you can do it all over again the next day.
Don't Worry About Getting It All Done Perfectly
Another big challenge that can slow down the process is thinking that you must put everything away perfectly the first time. The idea here is to get everything out of the boxes and unpack all your stuff. 
Items don't have to go in the right spot. You can save the organizing and putting away for later when you have more time. Right now, you just want the boxes out of your way so you can get more done.
It's a Tough Job But Someone Has to Unpack
Ask anyone and they will tell you they dread moving. The packing and physically moving items can be demanding. At least there is a time limit when packing to move. 
But unpacking is more problematic because you don't have movers looming over you. If you don't act proactively by getting the boxes unpacked, you could end up with those boxes sitting in your living room for weeks.
Move Without Worry or Stress. Hire Experienced Movers That Care.
Crescent Moving & Storage has been in business for over 40 years providing reliable, timely, and safe moving services for businesses and homeowners in the Vancouver area. Find out why so many trust Crescent Moving to care for their most valuable assets. Contact us for a FREE, no-obligation moving quote.