If you're moving into a new home, you already have the excitement ahead of you for a fresh start. But if you're making the move with a baby, this is compounded with excitement and, perhaps, tinged with a little bit of fear.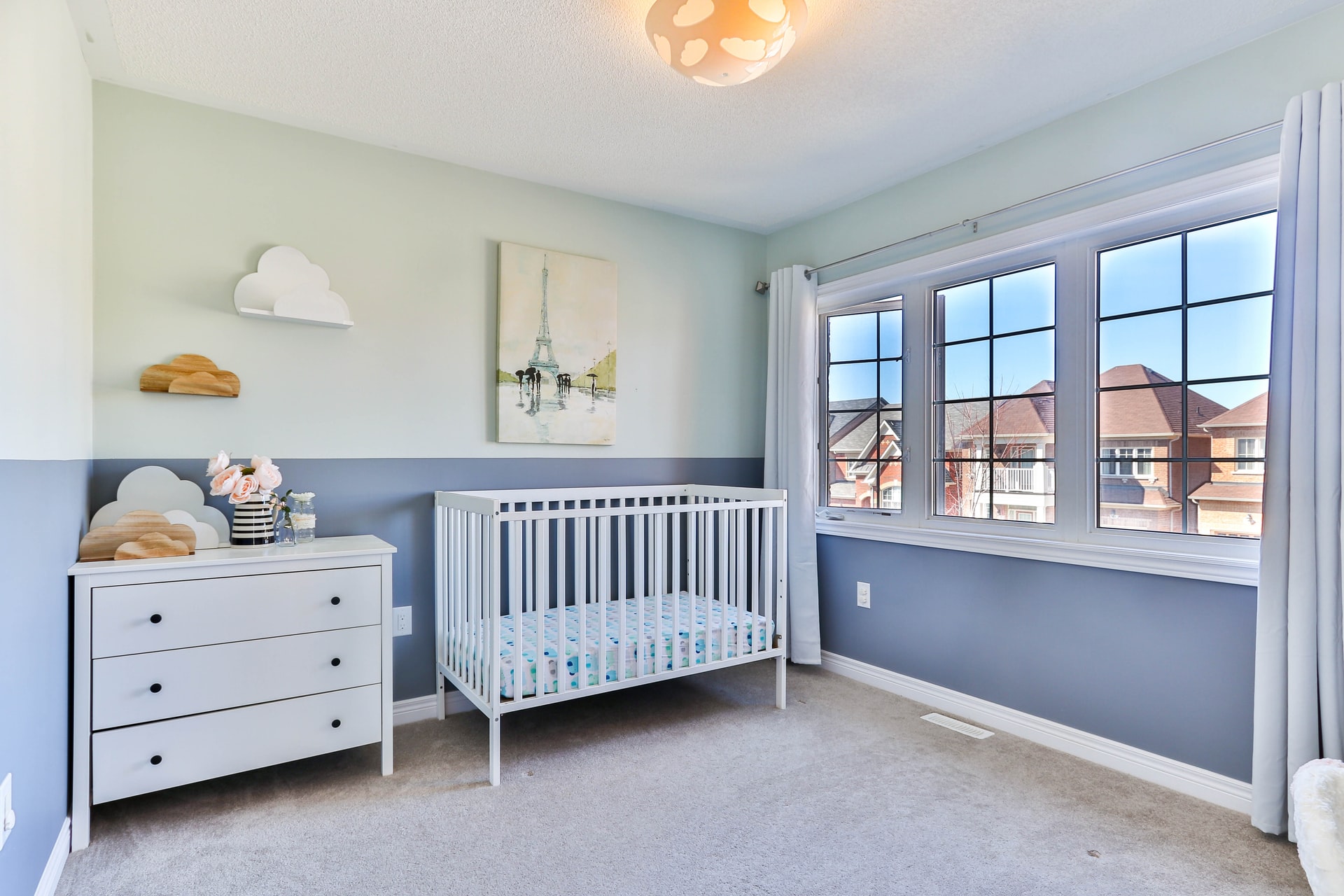 Certainly, trying to move with an infant can be a scary proposition. You can only imagine all of the possible scenarios of your baby crawling into things that you'd rather them not get their hands on. And all of this will be going through your brain as you try to unpack your home. One way to get peace of mind is to babyproof your new house before you move in. 
What you can do to get your home ready for your child and family:
1. Make a plan — Before you do anything else, it's necessary to make a plan for how you are going to babyproof your home. Talk to your movers beforehand. Longtime, professional movers may offer ideas and it will be helpful for them to know you have a little one so they will be extra cautious. Do a walkthrough of the home (or closely inspect pictures) to find problem areas that need to be addressed. These will include:
Stairways or stepdown areas that will have to be blocked off;

Entryways where you can install baby gates;

Cabinets that will need to be locked;

Windows with cords that need to be secured;

Electrical outlets that will need to be covered; and

Sharp corners that will need to be taken care of.
2. Order your babyproofing items early — When you were making your plan, two of the things we mentioned were cabinets and electrical outlets. Make sure that you count all of these items throughout the house so that you can order outlet covers and cabinet locks. The covers will prevent your child from exploring and sticking something into the outlet. The cabinets are especially important because kids love to explore their surroundings and you don't want them getting into cleaning supplies or other chemicals that could be harmful. Also, get safety wraps for your window cords. These can be major strangulation threats that should be taken care of immediately.
3. Double check entryways — Another thing you are going to want to do is put up gates in various entryways to prevent your infant from crawling around the house on their own. Most baby gates are adjustable and can be adapted to fit many entryways. However, some of them may be irregular in size or so large that they require a custom gate or a gate extension. We strongly suggest measuring all of the entryways and ordering the appropriate gates for your home.
4. Secure pools (and other drowning risks) — If your home has a pool or a hot tub/jacuzzi, it is imperative that you set up a lock to prevent your child from getting out to them unsupervised. We strongly suggest a door chime/alarm system that will let you know if the exterior door to the pool is opened. (It's also a great idea to prevent your child from wandering around unsupervised even if you don't have a pool.) But you should also install locking covers on the toilets. You would be amazed how easily it is for a curious toddler to fall inside and potentially drown even in the smallest amount of water. If you are toilet training your child, you may want to put a simple piece of tape over the bathroom door lock to prevent your child from locking themselves inside by accident.
5. Start with the nursery — When it comes to unpacking your house, there are a lot of theories and suggestions about where you should begin. We recommend that if you have a baby, you should start with the nursery. Ideally, you should set this up completely if you can get into the house a few days before the official move. The earlier you can get this room set up, the better. The nursery will give your child a safe place to stay, rest, and play while you unpack the rest of the house (which can be quite chaotic). If possible, you may also want to get a family member to watch your baby for you on moving day to keep things simpler and keep the little one safe.
You want your house to be more than just a place to hang your hat. It should be a safe home for you and your family starting with day one of your move in. To achieve this, you need to do a little bit of planning and work ahead of your move to ensure that your new home is totally baby proof. But doing this will give you peace of mind and a safe place for your little ones.
Your movers want your family to have a great experience. Be sure to tell your movers ahead of time that you have infants and toddlers they should know about and discuss a plan for the day of the move. 
Crescent Moving & Storage has been in business for over 40 years providing reliable, timely and safe moving services for businesses and homeowners in the Vancouver area. Find out why so many trust Crescent Moving to care for their most valuable assets. Contact us for a FREE , no-obligation moving quote.