If you've just moved into your new forever home, you're likely looking forward to spending the holidays with those you love in a perfect setting. You're also getting ready for your first winter in that home. To do this, you need to make sure your home is winter-ready. We have a few tips to help you prepare your new home.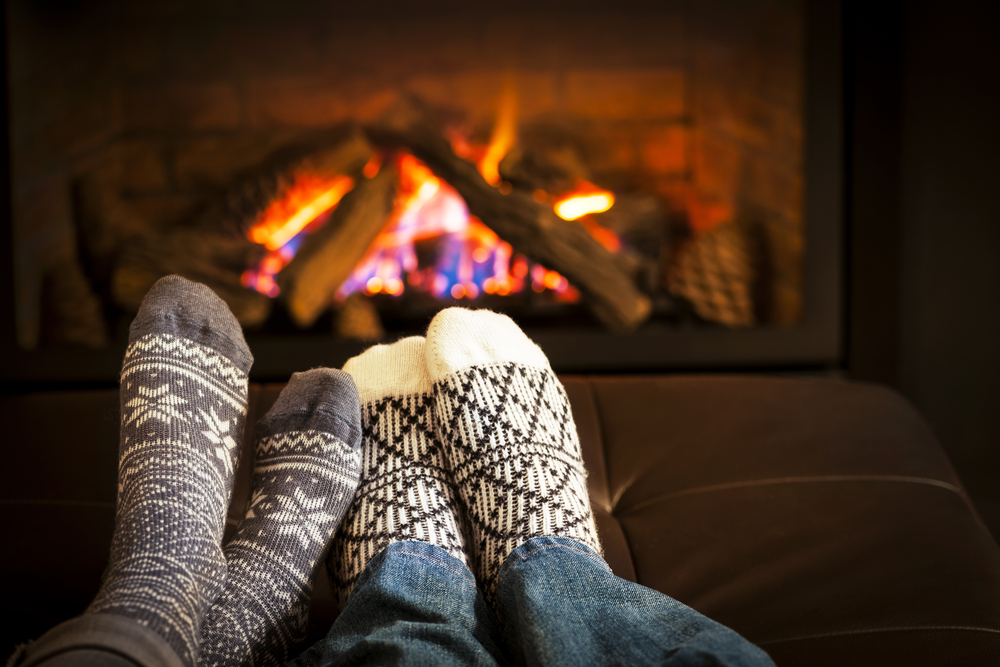 Here's what you need to know about getting your home ready for winter by focusing on key areas of your home:
One of the worst things you can have to happen during the first cold snap of the season is to have the heater go out. It's a good idea before the temperatures dip to call an HVAC expert to do a service and check on your system. This is important, not just because of the need for a working heater, but also to protect your home. Dust and debris can clog up the heater, but they can also act as a potential fire hazard.
Besides your heating system going out and leaving you and your family cold, the next biggest concern is that your pipes will freeze up. The suggestion to leave a little trickle of water flowing through pipes is a good one. But you should also have your pipes inspected along with your hot water heater. Make repairs before the winter weather makes the pipes worse.
It's a good idea to check the insulation in your attic to ensure that it can keep the cold air out and the warm air in. This is especially true if you have just moved in and aren't sure about whether your home has draft spots or even when the insulation was last replaced. It doesn't hurt to look around to ensure there are no pests living within the insulation as that can breed deadly toxins from droppings left behind.
A lot of people think that chimney sweepers are quaint historical figures out of Mary Poppins. But the reality is that a dirty, soot-filled chimney can lead to smoke and fire dangers when you light a fire. Wood-burning fireplaces are great to have, especially if there is a winter storm that knocks out power. But if you are going to have a fireplace, make sure that you get it cleaned and serviced before the winter weather comes around.
Test your home's safety monitors on a regular basis, especially when you first begin living in the home. Now is the time to replace the batteries in your home's smoke detector, especially if you are planning to run a fire in the fireplace this winter. But you should also check your carbon monoxide monitor as well to keep you and your family safe.
In a home, a lot of heat can be lost through poorly insulated doors and windows. While it would be great to install all new doors and windows that are more environmentally conscious and energy-efficient, that may not be practical. Instead, look to add weather-stripping where you can and insulate these entry points as much as possible. Your heating bill will thank you.
If your home has hardwood floors or tile, then you know that getting up in the morning can be painful when your bare feet hit those cold floors. Make your home a little cozier by adding thick rugs to your floor plan. 
Finally, make sure to get all those thick sweaters and heavy coats out of storage for the winter.  If you need to, clean out your storage and donate any winter clothes that you no longer need. There are plenty of less fortunate people in the area who could benefit from your gently worn coats and sweaters.
Enjoy Your New Home and the Cold Weather with These Tips
This winter, you can spend as much time as possible in the cozy confines of your home. You want to make sure that your home is safe – so be sure to inspect and check off these areas of your home. It's the best way to ensure that your home stays warm, comfortable and safe this winter!
Move Without Worry or Stress. Hire Experienced Movers That Care.
Crescent Moving & Storage has been in business for over 40 years providing reliable, timely, and safe moving services for businesses and homeowners in the Vancouver area. Find out why so many trust Crescent Moving to care for their most valuable assets. Contact us for a FREE, no-obligation moving quote.