Have you downsized to a smaller home? Not having to work as hard to keep a house clean and maintained is nice! Did you know that small spaces have opportunities to look and feel cozy while being organized and effective at supporting your lifestyle? 
Whether moving into an apartment or a tiny house, there are easy ways to maximize a small home. We're going to discuss five simple and creative strategies to make living in a small home just as enjoyable as being able to spread out across multiple levels! 
Each Small Home Is Different. Assess Your Home's Features.
Before you begin taking any of the steps we suggest, you must first evaluate your home. Get an understanding of what works best in the home and the areas that need help. 
Make this space work for you and your lifestyle. For instance: for many couples, a bigger kitchen with lots of storage space and prep area is needed for the way they live. For others, the oven is used as storage and the kitchen is only visited for snacks and beverages. If you don't need more space in an area, don't spend time or money in that area.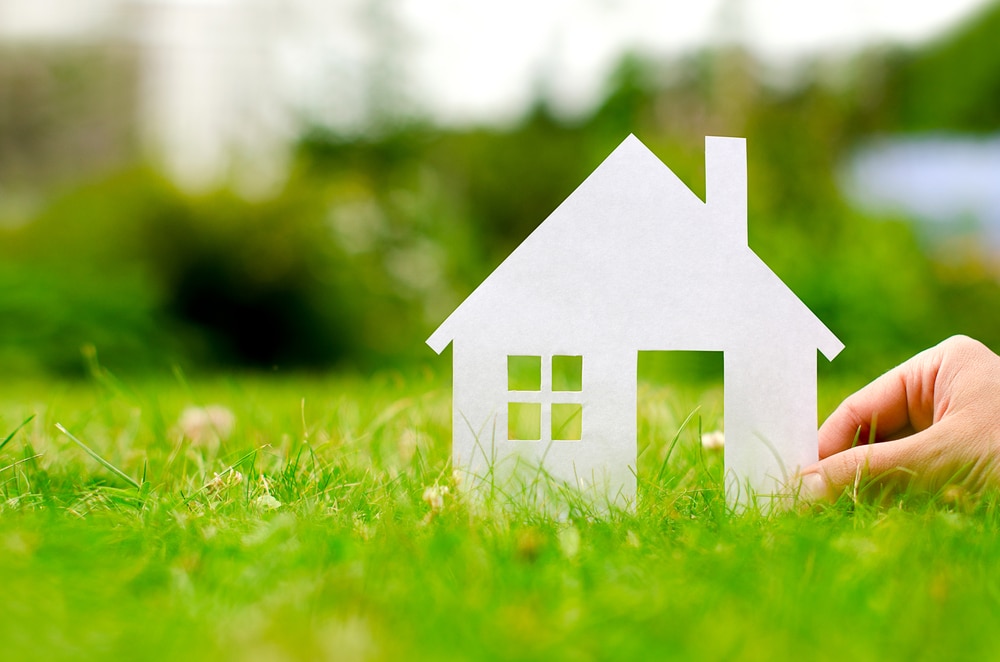 Here Are 5 Ways to Maximize Your Small Home
Finding ways to make the room appear bigger can be an instant decor game changer! Using the techniques below can help you get as much out of your current space and create a larger feel.
1 – Make a room look bigger:
The use of colors through paint makes a great way to give your room the illusion of being much larger. Applying tones like light greens or off-whites will reflect more light, causing your home to gain an enhanced effect!
Mirrors create an eye hook that makes the appearance of a broader expanse by playing with light reflection. Experimenting with multiple positions in various sizes and framed pieces revives any room's charm.
Opening the blinds during the day is especially helpful in reaching for interior greatness! Natural light adds vibrancy and movement making you forget all about a room's size.
Less clutter, more storage
Clearing away clutter creates a focus on the vast area and decor. It not only gives the room a more spacious appearance but allows for more movement. Creating areas for storage so that you don't actually have to live a minimalist lifestyle is the best of all worlds.
2 – Make a room more functional
When you look in a room, is there space not being used? You're likely to say yes. If there's room to place shelves or to place a thin table with drawers, you have the space to expand the functionality of that room. Corner shelves can add warmth from pictures and tchotchkes while not taking up so much space. 
3 – Make a room multifunctional
Every room in your house will need to be able to function for at least one or two purposes. A kitchen may need to also become a pet feeding station as well as a place to have family dinner. 
For rooms to have more than one function and not become cluttered, you need furniture and storage that also has multiple purposes. For instance, a sofa table in a living room can be replaced with a decorative box with a lid and a tray on top so you can store items in the box but also entertain using the tray.  
4 – Prioritize Activities and Spaces That Bring the Most Joy/Energy
It's likely that you may not be able to tackle every room in the house, at least not when you first move in. That's okay. You have to start somewhere, and you want to start with the rooms you spend the most time enjoying.
If the family spends time together cooking and eating meals together, this might be the first room you focus your efforts. The great news is that kitchens and bathrooms tend to have a lot of gadgets and storage items made for clever multipurpose use.
5 – Storage
The number one focus for every room should be to have storage – and bonus points if it is functional storage. Living in today's world requires a lot of gadgets and tools. They have to go somewhere. You can look for space saving appliances where possible to save space and to make storing easier. 
If this doesn't quite hit the mark for you, consider storing items that you only need seasonally or periodically. Holiday décor and winter clothes are examples of items you don't always need on hand.
Use These Tips and Hire Pros for Help
To maximize space in your small home, use these tips and tricks as a road map to create and maintain an organized, livable living space. Focusing on specific spaces, like the living room or bedroom, you can make even the smallest of homes comfortable and inviting. 
Embrace multipurpose furniture whenever possible and keep wall spaces open for maximum airflow. Find joy in going vertical with storage containers and containers that serve multiple purposes. 
Finally, rid yourself of excess items taking up valuable real estate by donating them to charity or placing them into storage. You don't need more space—you just need to maximize the current footprint that you have! 
And if you do need to put things in a storage unit, don't hesitate to hire experienced professional movers for safety, speed, and convenience. With these five tips in mind, you'll be able to transform any small home into a beautiful oasis!
Move Without Worry or Stress. Hire Experienced Movers That Care.
Crescent Moving & Storage has been in business for over 40 years providing reliable, timely, and safe moving services for businesses and homeowners in the Vancouver area. Find out why so many trust Crescent Moving to care for their most valuable assets. Contact us for a FREE, no-obligation moving quote.